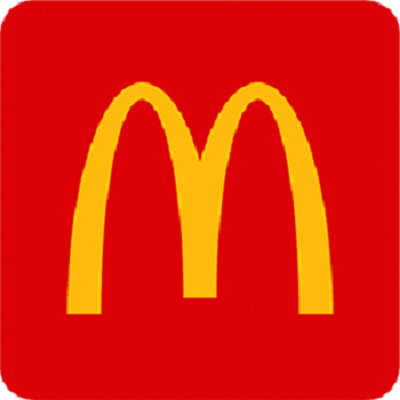 Marketing Assistant Manager
PT Rekso Nasional Food (McDonald's Indonesia)
Date Posted: 19 May 2021
Applied: 213 Applicants
Head Office

Competitive

Marketing (Non-Technical)

Assistant Manager

3

Engineering, Other, Management, Statistics, Marketing

Bachelor's Degree
---
Graha Rekso. Jl Boulevard Artha Gading Kav A, Jakarta Utara
Requirements
Experienced working in marketing department a least 3 years
Good communication and presentation skill , excel, math and analytical skill
Has a previous experiences working with creative advertising agency or fast moving consumer goods company
Good English both speaking and writing
Hardworking, strive for excellence, positive thinking, good initiative, team work and resilient
---
Responsibilities
Develop annual brand strategic plan
Work closely with advertising agency to develop marketing objectives and strategies for ATL/BTL programs and ensure good execution
Work closely with media agency to translate approved marketing calendar into effective media planning and buying strategy
Liaise with media agency to analyze media expenditures and their effectiveness and develop reports to share with the management
Coordinate the development of promotion programs, public relations, brand activation and market research activities with respective managers
Review the performance of each campaigns (post campaign report) and submit recommendation for change in the brand plan to remedy non achievement to budget
Work together with Marketing budget supervisor to monitor monthly expenditure in accordance to approved budget
Review market dynamics and continuously update of competitor's latest campaign including TVC, print advertisement and brand activation programs
Develop store brief and other communication tools required for Operation team
Carry out store visits on a regular basis to stay abreast of needs of operation, efficient practice of strategies to determine customer's acceptance and evaluate effectiveness of campaign/promotion
Actively involved in pre and post ads production including photo session
Liaise with other departments (Operation, Training, SCQA) to ensure marketing programs in local stores including local store marketing programs are in accordance with marketing strategies.
---
About the Company
Headquarters
North Jakarta
Office Hour
9:00 AM - 6:00 PM
Company Summary
Pada tahun 2009 PT. Rekso Nasional Food (RNF) yang merupakan salah satu anak perusahaan dari Rekso Group menandatangani Master Franchise Agreement dengan McDonald's International Property Company (MIPCO) yang memberikan izin untuk mengoperasikan semua restoran dengan brand McDonald's dan membuka restoran baru di seluruh Indonesia. Hingga saat ini PT.RNF telah membuka sekiranya lebih dari 250 gerai McDonald's tersebar di berbagai kota di Indonesia yang didukung dengan lebih dari 13.000 karyawan di seluruh Indonesia.
Di McDonald's kami percaya dengan kekuatan "kebersamaan." Kami berkomitmen untuk memberikan kesempatan yang sama tanpa memandang suku, ras, warna kulit, agama, jenis kelamin, disability, dan lainnya untuk menciptakan lingkungan kerja yang aman, saling menghormati dan inklusif. Bersama McDonald's kita semua bisa belajar dari perbedaan satu sama lain, membangun karier dan belajar keterampilan baru bersama.
Ayo belajar dan bekerja bersama, bersama kita bisa mewujudkan impianmu untuk masa depan lebih baik.
---
Link Barcode
https://karir.com/opportunities/1313307
Print
---